We are an immigration law office specializing in visa applications.
We can handle anything related to status of residence and visa.
Work visa
Work at a Japanese company
Business Management visa
Run a company in Japan
Dependent visa
Bring family to Japan
Spouse visa
Marry a Japanese or permanent resident
Permanent residence visa
Obtain permanent residence in Japan
Naturalization
Procedures for foreigners to acquire Japanese nationality
Divorce in Japan
Procedures for staying in Japan after divorce
Illegal stay
Eliminate illegal stay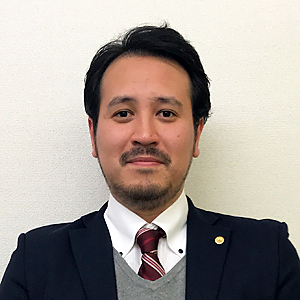 I am Tanamura, the representative of the Immigration Law Office and the Immigration Lawyer.
The number of foreigners residing in Japan is increasing year by year, and it is said that 2.63 million foreigners are living in Japan (as of June 1, 2018).
Japan's visa (Status of residence) system is very strict, and all foreigners residing in Japan must obtain ``Status of residence'' according to their activities and status. There seem to be many foreigners who have problems in the visa procedures. Foreigners cannot live in Japan without the "Resident Status" authorized by the Immigration Bureau. Therefore, visa issues are very important for foreigners living in Japan.
Our office specializes in legal procedures related to "status of residence" for foreigners, so-called "visa application". Immigration lawyer who are professionals in visa application procedures will support "visa application" for foreigners. Please feel free to contact us if you have any questions regarding visa and status of residence.
5 reasons why our office is chosen by many clients
5 reasons why our office is chosen by many clients
1

Great deal of experience
At our office, visa application specialists with abundant experience gained from supporting more than 1000 visa application procedures per year will respond directly to client requests.
2

High expertise
In our office, a licensed immigration lawyer performs all procedures from initial consultation to submission to immigration. We have achieved a high permission rate of over 95% by having immigration lawyers do all the procedures for the client.
3

Free consultation
Our office offers a free initial consultation. In order to apply for a visa, it is necessary to estimate the possibility of the application considering not only whether the client meets the requirements stipulated by the law but also various factors such as examination rules and past cases. Even a free consultation will always be handled by a qualified immigration lawyer.
4

Success fee system
In our office, we have a "success fee system", that is, we divide our fees into initial fee and success fee. The client pays us an initial fee when we start the task, and the remaining fees pay us as a success fee when we get a visa for the client . As a partner to obtain a visa with the client, we will focus on providing the best "results" to the client.
5

Free re-application service
Unfortunately, if the client's visa application is denied, we will do the following free of charge for the client: We will review the reason why the application was not approved, and provide a free application for re-application of cases that may be approved.
This does not apply if the client intentionally conceals us, or if there is a fact that false content has been described in a previous application.